OPINION: Disgusting. Richest church on the planet and one of the top three landowners on the planet**, but instead of ponying up some REAL compensation for the horrific damage their pedophile priests have done, they declare bankruptcy and skate out dirt-cheap after yet another group of their perverts destroyed the lives of 450 more innocent children.

While $210 million may SOUND like a lot, let's give this some perspective. First, figure 40% will go immediately to the attorneys. With what's left, if they divided it evenly among the 450 victims, that means the Catholic Church puts the value of an entire life starting at early childhood destroyed by their ubiquitous sexual predator priests at less than $280,000. Still a nice chunk of change, right? Not so fast.

Now think about this: If a victim only lives to the age of 75, before inflation or any mandatory deductions, that divides out to $3,733 per year. And that breaks down to just $72 per week, per person, to pay for all of the psychiatrists, therapy and counseling they will probably need for the rest of their lives. $72 a week.

What kind of mental healthcare do you get for $72 a week? About 2 large bottles of Jack Daniels or a nice bag of Meth, that's what.

Richest church on the planet and their idea of "justice" is $72 a week for a shattered life!

And to add insult to injury, keep this little nugget in mind: NONE of  these pedophile priests are ever arrested, ever go on trial, ever go to prison or ever face criminal charges like every other child rapist does. In fact, many times they just get tossed right back into circulation at a new location where they can keep on raping kids and destroying more lives. All with the cheerful endorsement of the Catholic Church. Absolutely disgusting.

So here's a question:

If it takes a village to raise a child, and EVERYBODY in the village has known that these sexual predator pedophile priests have been preying on children since, well, basically forever, and have done nothing except keep quiet, not talk about it and keep sending their kids off to be sexually abused some more, what does that say about EVERYBODY IN THE VILLAGE i.e. the Catholic congregations that continue even to this day to attend, protect and financially support the catholic church and their never-ending supply of sexual predator pedophile priests?

** The Church has been acquiring land since its inception in 313 A.D., and as of 2011, the Pope was one of the world's top three largest landowners, behind King Abdullah of Saudi Arabia and Queen Elizabeth II. Unfortunately, it's virtually impossible to calculate exactly how much real estate the Catholic Church has because it's protected as a religious institution but worldwide holdings total roughly 177 million acres. Source
Minnesota Archdiocese Reaches $210 Million Settlement With 450 Clergy Abuse Victims
The Archdiocese of St. Paul and Minneapolis has reached a $210 million settlement agreement with 450 victims of clergy sexual abuse as part of a bankruptcy reorganization, officials announced Thursday.
At $210,290,724, it is estimated to be the second …
Twin Cities parishes step up to help pay clergy sex abuse settlement
To date, more than half of the roughly 100 parishes in the archdiocese with clergy sex abuse claims have made or pledged a contribution, said Finnegan, whose church is among them.
"Other parishes without [abuse] claims have done the same," he said.
Judge denies request from individuals named in grand jury report into clergy sex abuse
which is only fair." Previous grand jury reports into clergy sex abuse out of the Archdiocese of Philadelphia and the Diocese of Altoona-Johnstown named dozens of priests and church officials in the findings.
Rep. Mark Rozzi, a Berks County state lawmaker …
Twin Cities parishes react to archdiocese's $210 million settlement with abuse survivors
Father Dan Griffith took the last few minutes of Mass to fill everyone in about the landmark $210 million settlement between the Archdiocese of St. Paul and Minneapolis and 450 survivors of sexual abuse by priests.
The agreement, announced Thursday …
Judge rejects attempt to postpone a Pennsylvania grand jury report on child sex abuse by priests
Five years before that, the second of two grand juries investigating the Philadelphia Archdiocese concluded, uncovering unreported sexual abuse allegations against about 100 priests.
Krumenacker published decision came about three weeks after Harrisburg …
Catholic church in Minnesota to make second-largest US payout over sexual abuse
The Archdiocese of St. Paul and Minneapolis has agreed to establish a $210 million trust fund for 450 victims of clergy sexual abuse, church officials announced Thursday.
The payout is believed to be the second highest by the Catholic church in the U.S …
More suits filed against Delbarton ifor priest sexual abuse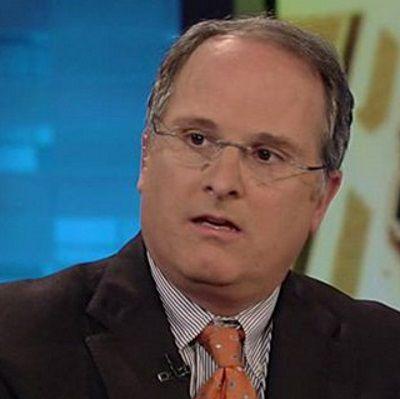 Three lawsuits were filed in Superior Court in Morristown on Tuesday, May 29 against St. Mary's Abbey that runs the Delbarton School and the Order of St. Benedict of New Jersey in Morristown that runs St. Elizabeth of Hungary in Linden involving sexual abuse charges by former students against priests and lay personnel at the two schools.
In all there have been 11 suits filed recently, five involving Delbarton were settled in the past month and a half, according to the attorney for all 11 plaintiffs, Gregory Gianforcaro of Phillipsburg.
The three pending suits filed on May 29 and three other pending suits filed earlier involve both Delbarton and St.
Vatican denies protecting founder of Peruvian movement accused of abuse
Rome denied claims it had 'hidden' Luis Fernando Figari, founder of Sodalitium Christianae Vatican officials have denied protecting the founder of Sodalitium Christianae Vitae, a Peru-based religious movement, who is accused of sexual, physical and psychological abuse of minor and young adult members of the group.
In a communique dated May 25 and released by the Peruvian bishops' conference on June 1, the Vatican Congregation for Institutes of Consecrated Life and Societies of Apostolic Life said it was responding to claims that it had "hidden" Luis Fernando Figari in Rome and was "protecting him."
Meanwhile, the Archbishop of Guayaquil, Ecuador, announced that he is awaiting a final ruling from the Vatican Congregation for the Doctrine of the Faith in the case of a priest who is accused of physical and sexual abuse of adolescents while he was affiliated with Sodalitium in that city.
The communique from the Congregation for Institutes of Consecrated Life and Societies of Apostolic Life responded to criticism of guidelines issued to Sodalitium more than a year ago in the case of Figari, who founded the movement in 1971.
In January 2017, the congregation informed Sodalitium's superior general, Alessandro Moroni, that an investigation begun in 2015 determined that Figari had been authoritarian and had committed "acts against the Sixth Commandment," including at least one case of sexual abuse involving a minor.
At that time, the congregation said that Figari should not be expelled from Sodalitium but should be ordered not to return to Peru except under serious circumstances and with written permission from the movement's superior general.