Chemical tanker Aquarius sank after explosion in Singapore Strait
Following the accident six crew went missing.
The exact details around the accident are unknown, as the shipowner and agent lost connection with the Indonesia tanker, loaded with fuel.
The accident was immediately reported to Malaysian Maritime …
Full details here
Qatari Ship Accident Report Published
The UK's statutory Marine Accident Investigation Branch June 15 published its final report on the serious injury to a deck officer aboard the Qatari LNG tanker Zarga on March 2, 2015 while mooring at Milford Haven. It found that Steelite Superline Xtra …
Argonaut Exercise in Cyprus deals with scenario of severe maritime accident at open sea
Search and Rescue Operations Exercise Argonaut 2017 continued on Thursday and the scenario provided for a severe maritime accident at open sea on a passenger ship.
Search and Rescue Operations (SAR) as well as medical evacuation operations were carried out …
German Computer Aided Marine Contingency Planning System Developed with Tatuk GIS SDK
This project, known as Contingency Planning for Marine Pollution Control (VPS – VorsorgePlan … with respect to sustainable disaster control and hazardous materials accident prevention in German seashore areas.
VPS.system has been in use since the …
#ConfinedSpace Incident from the #Maritime Accident Casebook –
The Case Of The Lethal Lampshade: https://t.co/UDms3fjnWW pic.twitter.com/7CwslBQBpM

— Command Training (@Confined_Spaces) June 15, 2017
Larger ships than expected traversing new Panama Canal
The unfamiliar procedure resulted in one accident last July when the Chinese container ship Xin Fei Zhou struck a wall of the Agua Clara locks on the Atlantic side of the canal, tearing a long gash in the ship hull above the waterline.
The 8,500-TEU …
Bulk carrier MAMRY crew death, cause unknown
Bulk carrier MAMRY in the afternoon June 14 reported to Greek authorities death on board, 60-year old crew died, understood in an accident.
Vessel was under way entering Aegean sea from Med, en route from Haifa Israel to Yali (Turkish or Greek, unclear …
China and Japan Holding Maritime Talks to Prevent Maritime Clashes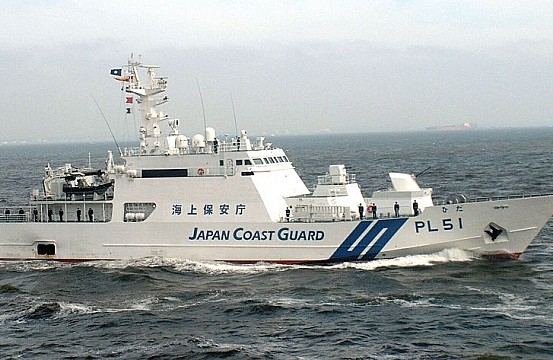 Japan wants a "hotline" but China unlikely to moderate its behavior.
Chinese and Japanese officials are expected to meet for high-level talks on maritime issues in July like establishing a "hotline" to diffuse potential unintended clashes.
The new talks are a positive development between countries that regularly face off in the East China Sea, and as Japan increasingly expands its operations in the South China Sea.
However, the history of similar maritime dialogues between China and the United States should caution against expectations that they will lead to meaningful diplomatic breakthroughs, or even a moderation of risky Chinese military behavior.
China disputes Japan's administration over the Senkaku islands in the South China Sea, which it calls the Diaoyus.
Since the Japanese government took over the Senkakus from private Japanese owners in 2012, China has regularly challenged Japan's administration over them by sending hundreds of fishing and coast guard vessels to make incursions in the waters around the islands.
Chemical tanker Chemroad Journey breached and aground off Phu Quy island in Vietnam
During the accident there were no reported injuries and no water pollution.
The weather in vicinity is bad, which additionally worsen the situation with the troubled chemical tanker.
The impact of the typhoon combined with Southwest monsoon activity at …
Full details here
Lake Michigan to get its first maritime highway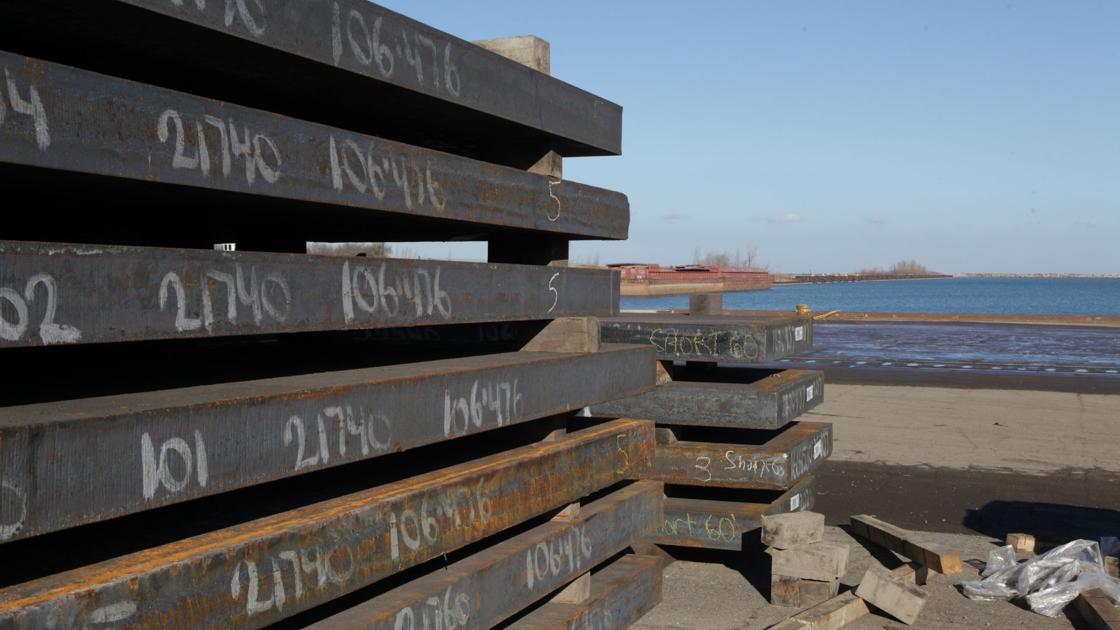 A new shipping route potentially could eliminate a million semi-trailer trucks a year from Northwest Indiana highways.
Supply Chain Solutions announced at the Rail Supply Chain Summit 2017 in the Union League Club in downtown Chicago it was launching a new cross-lake shipping route after being awarded the first marine highway designation on Lake Michigan.
The Maritime Administration will encourage freight to pass between the Port of Milwaukee and the Port of Muskegon in Michigan, which the Rail Supply Chain Summit Founder Mary Elisabeth Pitz said has the potential to greatly reduce the amount of truck traffic on the Borman Expressway passing through Northwest Indiana while en route from Michigan to Wisconsin, or vice versa.
Australian man missing near Port Moresby after boat accident off Papua New Guinea coast
"The MRCC (Maritime Rescue Coordination Centre) in PNG have worked closely with AMSA (Australian Maritime Safety Authority), Australian High Commission and Australian Defence Force, the Royal Papua Yacht Club, private members and villagers in …
#Collission https://t.co/zGAAYHY7m9 : https://t.co/3FmUwy9BMh Puget Sound Maritime Injuries: Individuals, businesses, public entit… pic.twitter.com/DNiVtpK0DX

— James Hollande (@JamesHollande) June 15, 2017
Petrobras Reports Explosion on Drillship in Campos Basin – The Maritime Executive
The oil firm will investigate the cause of the accident. The Norbe VIII, or NS 32, is operated by a division of Odebrecht.
She was built by DSME and is capable of drilling in water to 10,000 feet, with drilling depths to 40,000 feet.
She has previously …
Bulk carrier St Gregory ran aground on Kokkala beach in Greece
The local authorities were informed about the accident and closely monitor the situation, as Greek Coastguard sent two patrol boats to the scene.
It was estimated that vessel suffered breaches during the grounding and there is water ingress bulkhead.
Full details here
Isles of Scilly lifeboat man seriously hurt during rescue
The coastguard and emergency services were involved in his initial treatment, before the injured man was airlifted to hospital.
The Marine Accident Investigation Branch said it was aware of …
Swedish Club Publishes "Anatomy of an Accident"
Developed out of The Swedish Club's Emergency Response Training program, Anatomy of an Accident focuses on a realistic incident scenario run by the Club with participants from important maritime services and support sectors.
This approach has been …