DOJ reaches a historic settlement against a landlord accused of sexually exploiting tenants


Category: Sexual Abuse
And just when you thought people couldn't get any more gross or disgusting…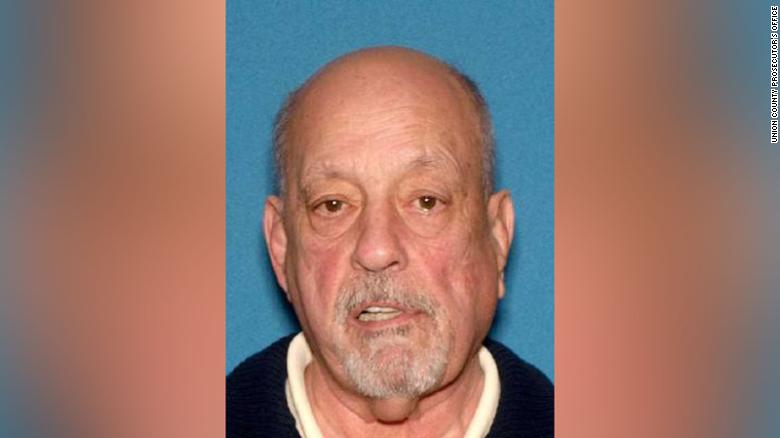 A New Jersey landlord has agreed to pay $4.5 million in damages to resolve a lawsuit alleging he demanded sexual favors from tenants and applicants so they could keep or receive housing, the Justice Department announced in a news release Tuesday.
The settlement, which still has to be approved by the US District Court for the District of New Jersey, is the largest monetary settlement the Justice Department has ever obtained in a case involving sexual harassment in housing, the release said.
"This lawsuit and historic settlement send a clear message that the Department will not stand by idly as landlords abuse their power to prey on vulnerable tenants," Assistant Attorney General Kristen Clarke, with the department's Civil Rights Division, said in a statement.
Joseph Centanni, who owns hundreds of rental units in and around Elizabeth, allegedly violated the Fair Housing Act by subjecting tenants and applicants to sexual harassment on multiple occasions for more than 15 years, according to the release. The act prohibits discrimination in housing, including on the basis of sex.
He allegedly demanded sexual favors from applicants and tenants, touched them in a "way that was sexual and unwelcome," made sexual comments and advances and offered benefits such as reduced rent in exchange for sexual favors, the release said.
Centanni would "take housing applicants and tenants places on his properties like empty apartments, empty laundry rooms or storage rooms where he would ask for massages, expose himself, demand oral sex and force people to touch him sexually," Clarke told reporters. "If they submitted to his demands, he allowed them to move in or keep their housing. If people did not submit, Centanni would refuse to rent to them or evicted them.
Raymond Londa, an attorney for Centanni, told CNN, "Mr. Centanni settled the matter to avoid protracted litigation." "As the consent decree language indicates, in several different places, it states that he did not in any way shape or form admit or acknowledge wrongdoing or liability," Londa said. "He continues to deny the allegations made against him in this and in any other cases."
OPINION: All due respect to Mr. Londa's statement that his client "did not admit or acknowledge wrongdoing or liability", but that is standard language in every settlement agreement. That doesn't make him one bit less guilty.
Innocent people do not agree to pay $4.5 million "to avoid protracted litigation". Instead, they welcome the opportunity to clear their name.
Make no mistake: The ONLY reason Centanni paid $4.5 million was to prevent the DOJ from litigating the matter. Because if they did, they would have drudged up 15 years' worth of airtight evidence and Mr. Centanni would have had to liquidate all or most of his "hundreds of rental units in and around Elizabeth" to pay probably five to tens times that amount in fines and to keep himself out of prison for the rest of his life.
Continue reading...
See the full, original post here: https://www.cnn.com/2021/12/14/us/doj-settlement-landlord-accused-of-sexually-harassing-tenants/index.html
---
About TriMark Legal Funding
TriMark Legal Funding was founded in 2003 and is one of America's oldest nationwide lawsuit settlement funding companies. TriMark provides settlement loans and post settlement cash advances (frequently referred to as "lawsuit settlement loans") to injured plaintiffs on hundreds of different types of personal injury lawsuits, employment litigation, workplace injury, and workers compensation lawsuits, and much more. We also provide legal fee funding for attorneys.

| | |
| --- | --- |
| Personal Injury Lawsuit Funding | Settlement Funding |
| | |
Click here to see the original article.